Studio Rooms Rental 場地租用
Our Studio Rooms are available for
Dance & Drama Training

Rehearsals

Castings

Stunts Training & Shoots

Performance and Production Shows

Film and Photographic Shoots

Conferences and Interview

Employee Training Programs

... and much more!!

舞蹈與戲劇訓練

綵排

試鏡安排

武術特技訓練

演出場地

電影或視頻拍攝

會議或訪問拍攝

綜合員工訓練

...

及更多你所想到的!!
24Hours available 場地 24小時可供租用
《查詢請按此: https://wa.me/85291691428 》
《使用場地前必需先閱覧以下場地使用條件,場地租用一經確認,等同場地使用人已知悉並確認以下全部場地使用條件》
Please go through below General Conditions & Regulations prior book our studio rooms. Once the booking have been confirmed, you will be deemed to have notice of the conditions & regulations and have accepted the details.
Room A & B

1200 尺
​租用價 Hourly Fee:​$450 / ​Hour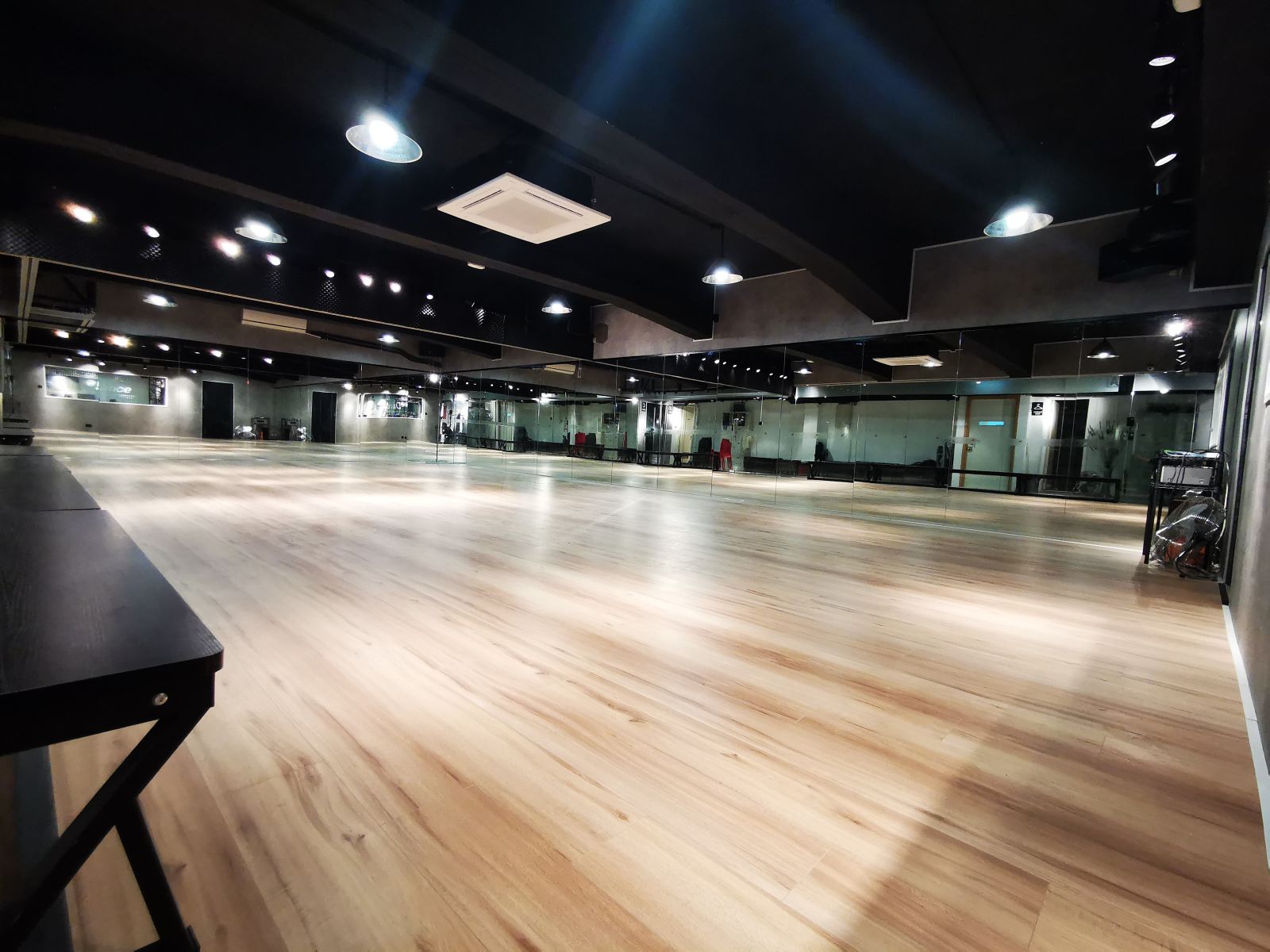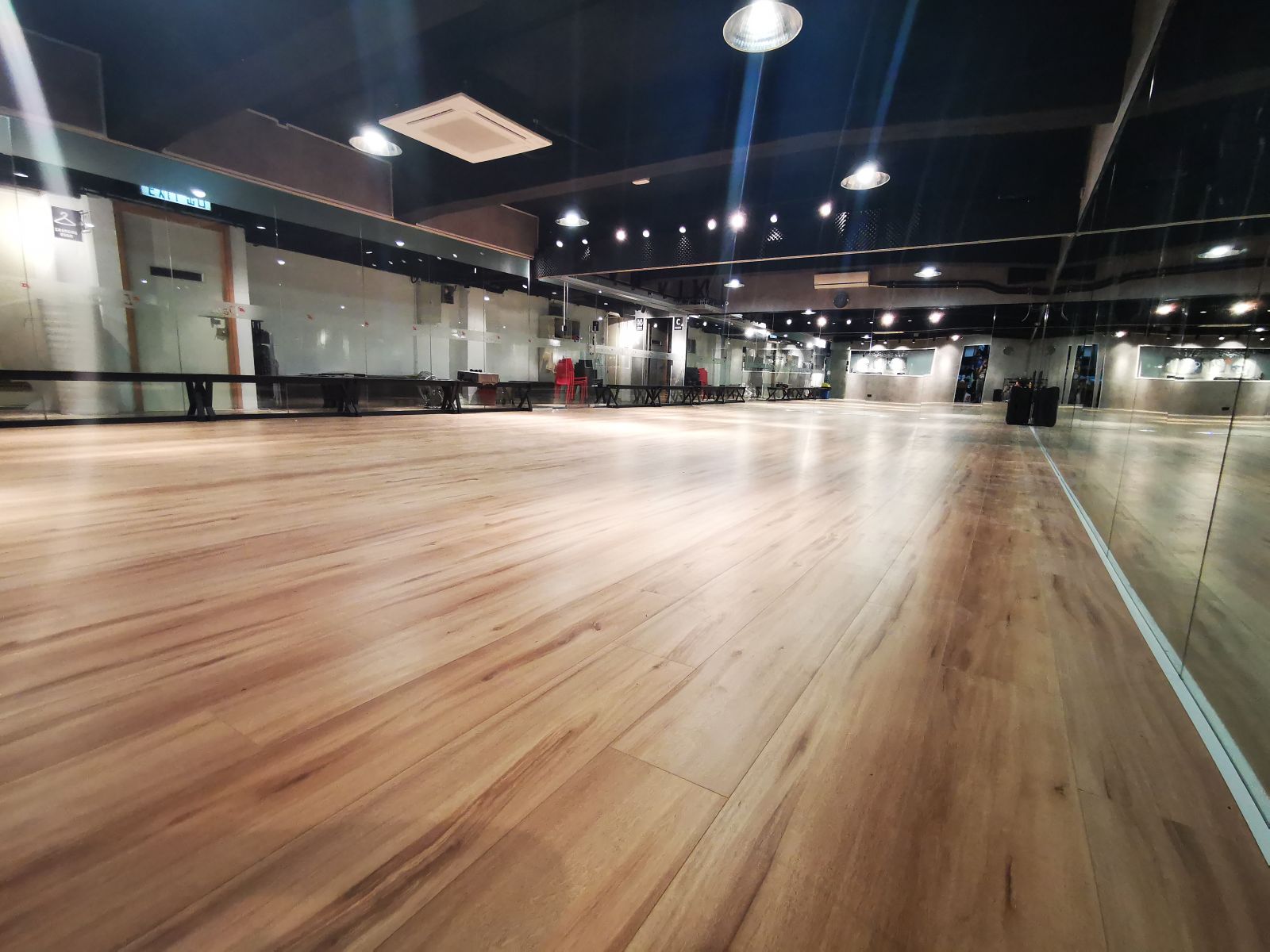 Room ​A​
​700 尺
​租用價 Hourly Fee:​$​260 / ​Hour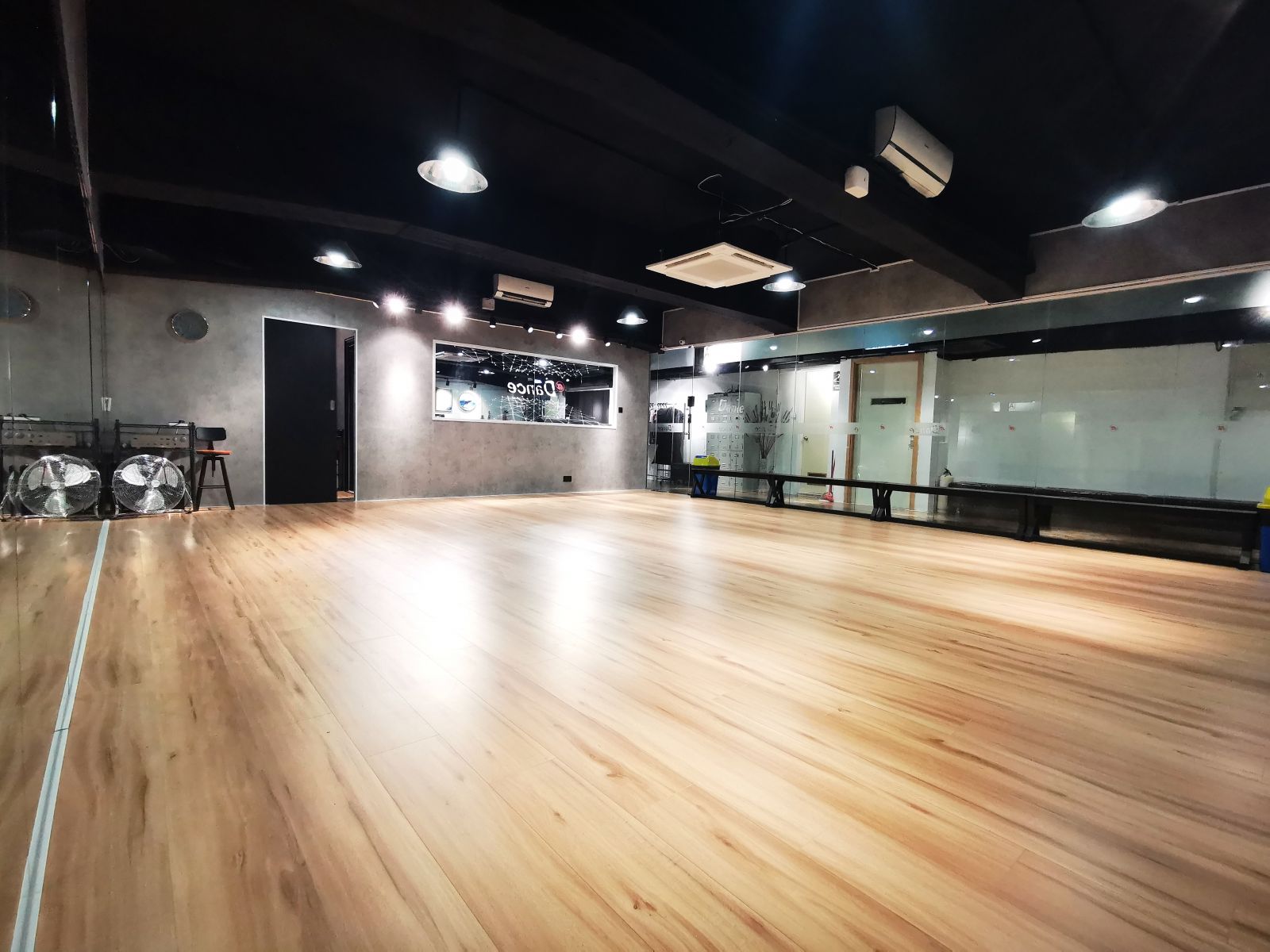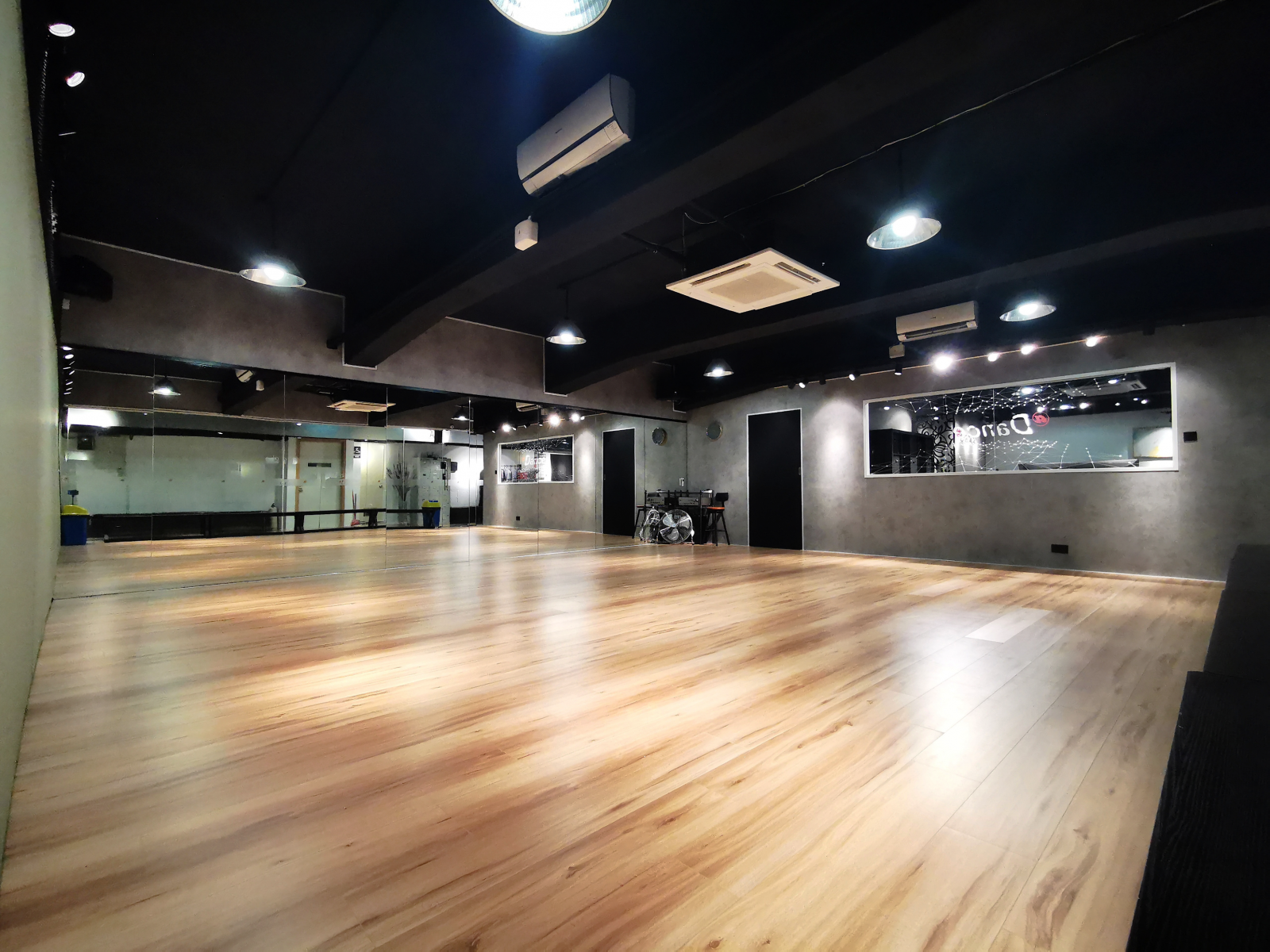 Room B
500 尺
​租用價 Hourly Fee:​$​240 / ​Hour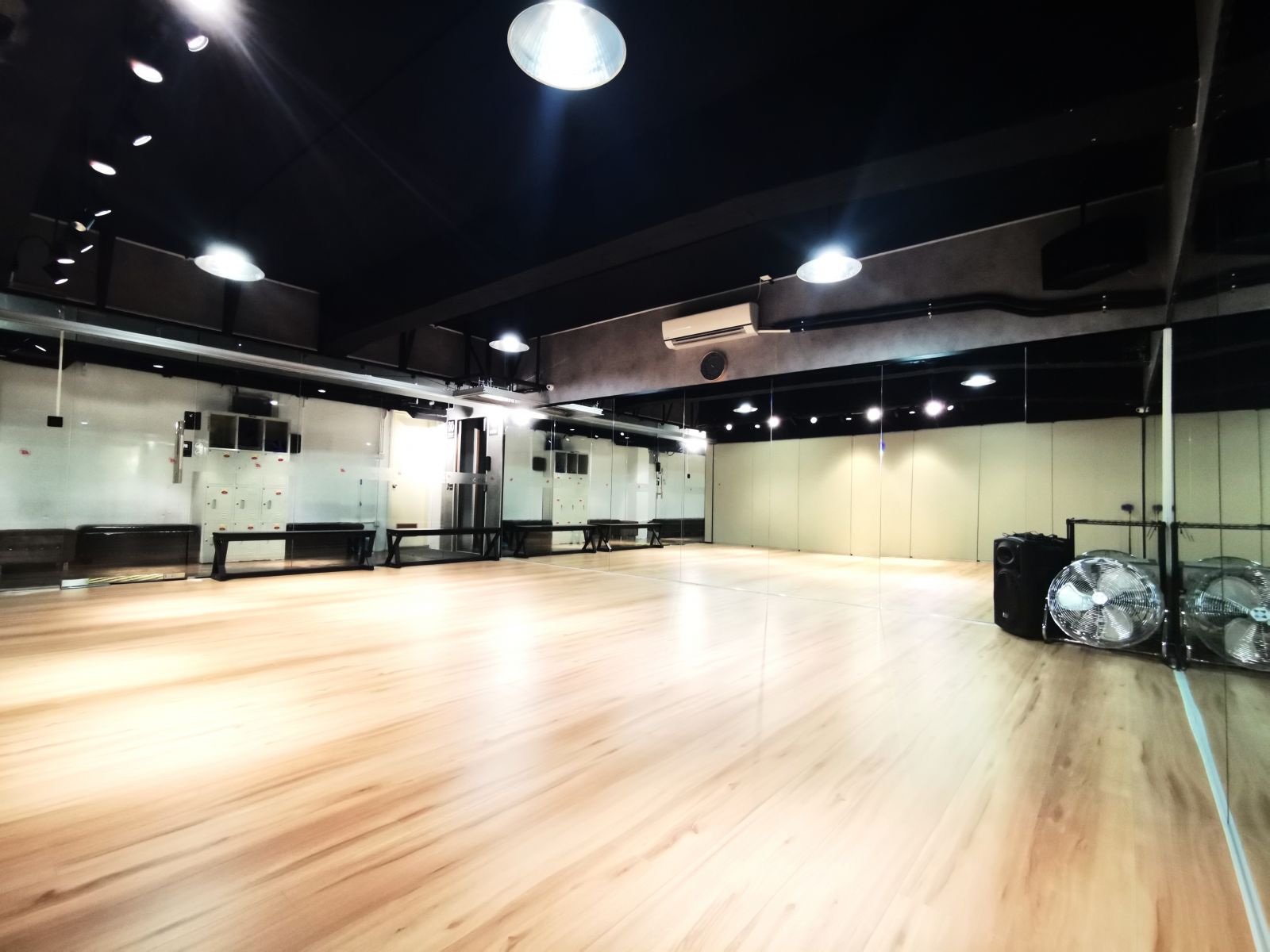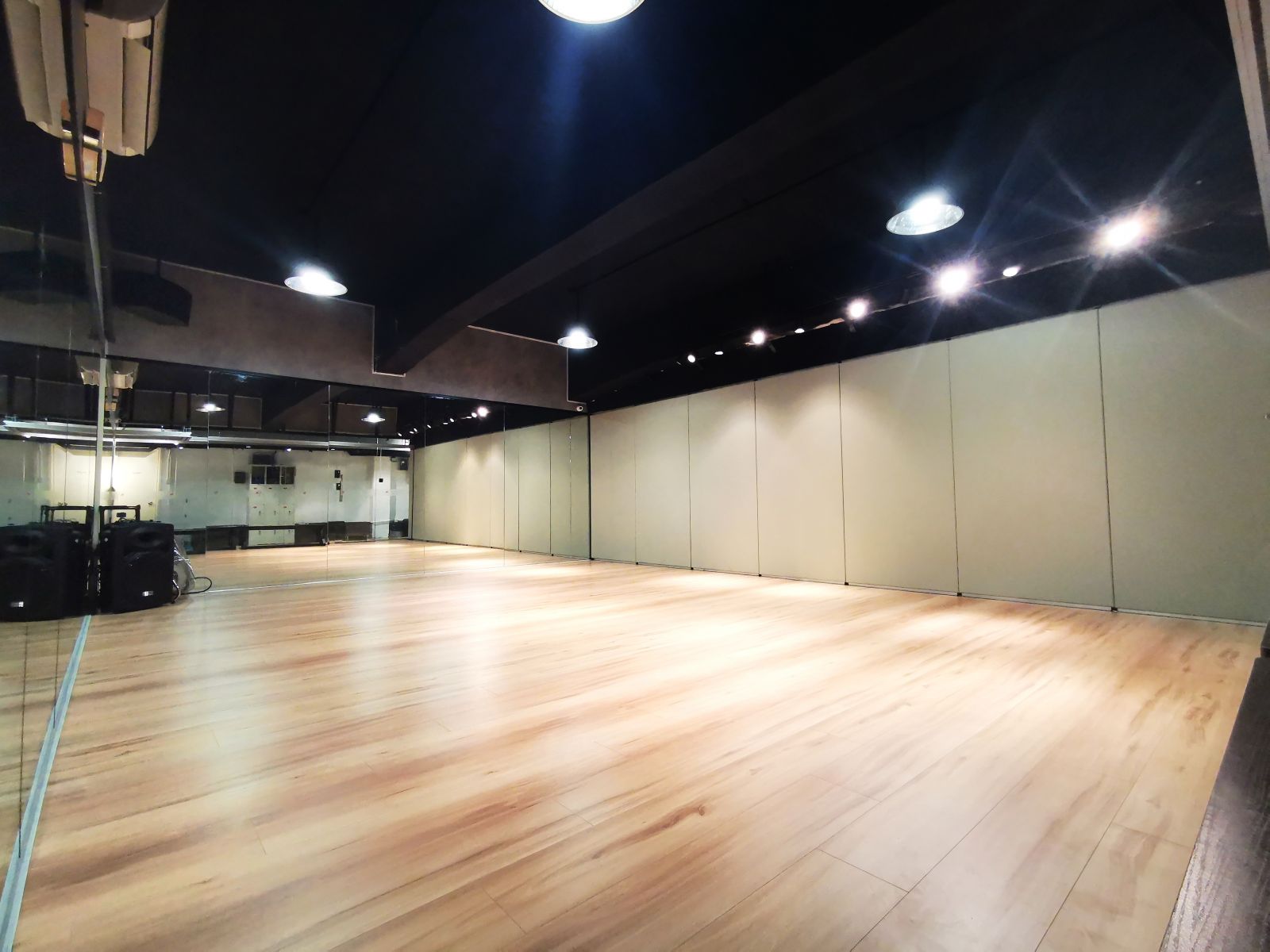 Room C
800 尺
​租用價 Hourly Fee:​$​280 / ​Hour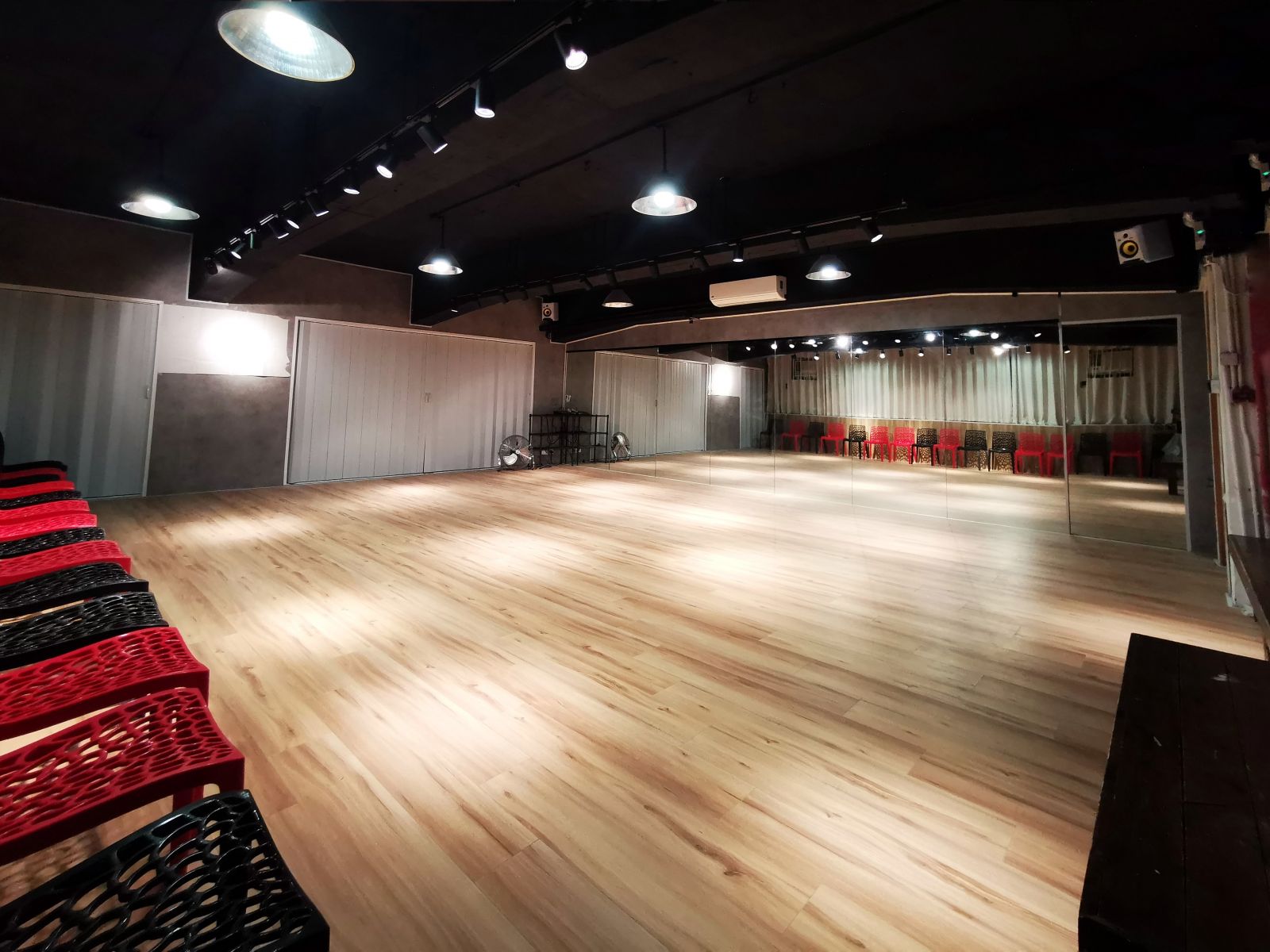 ​@Dance Facilities*
瑜珈墊 Yoga Mat
舞蹈椅 Chair Dance
音響器材Mic & Audio Equipment
體操墊(需租用及有專業教練在場) Stunt Action Mat​ (with Charges)
威吔網滑輪組(需租用及有專業教練在場)Stunt Action Lifting Wia Protection (with Charges)
儲物櫃(需租用​$50/月)Lockers Storage (with Charges)
​Reception​ & Waiting Area​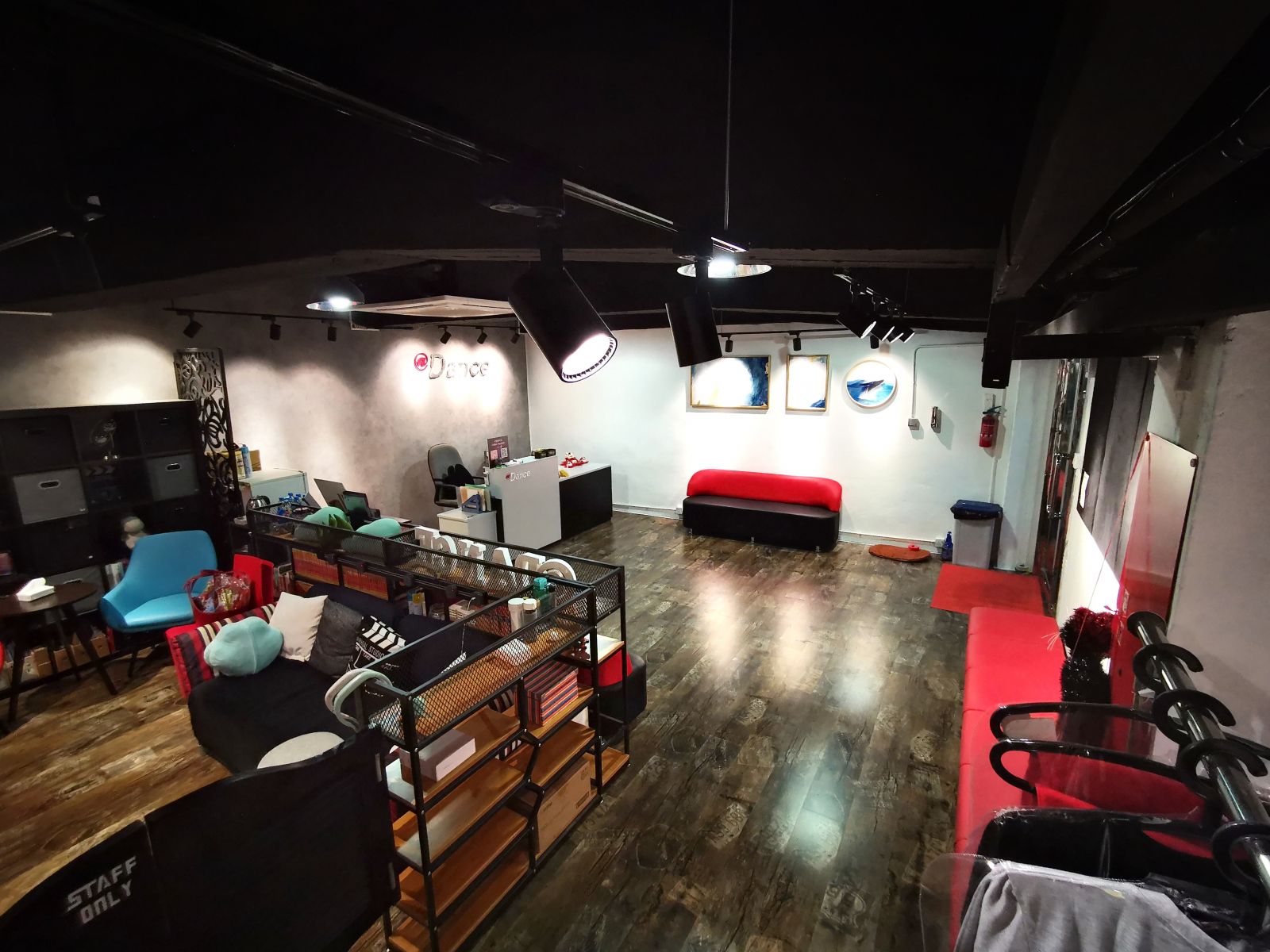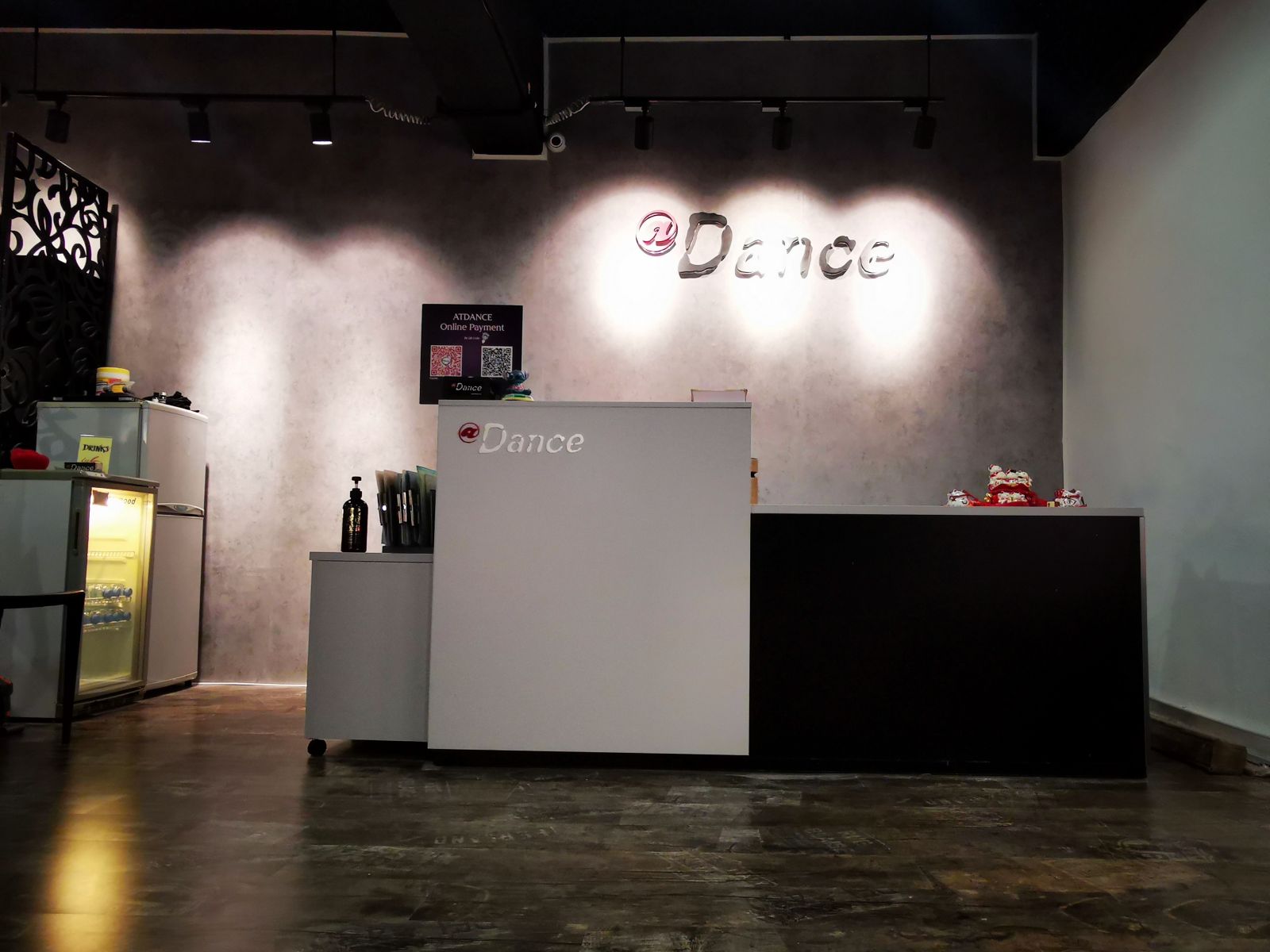 ​Resting Area​ & Changing Room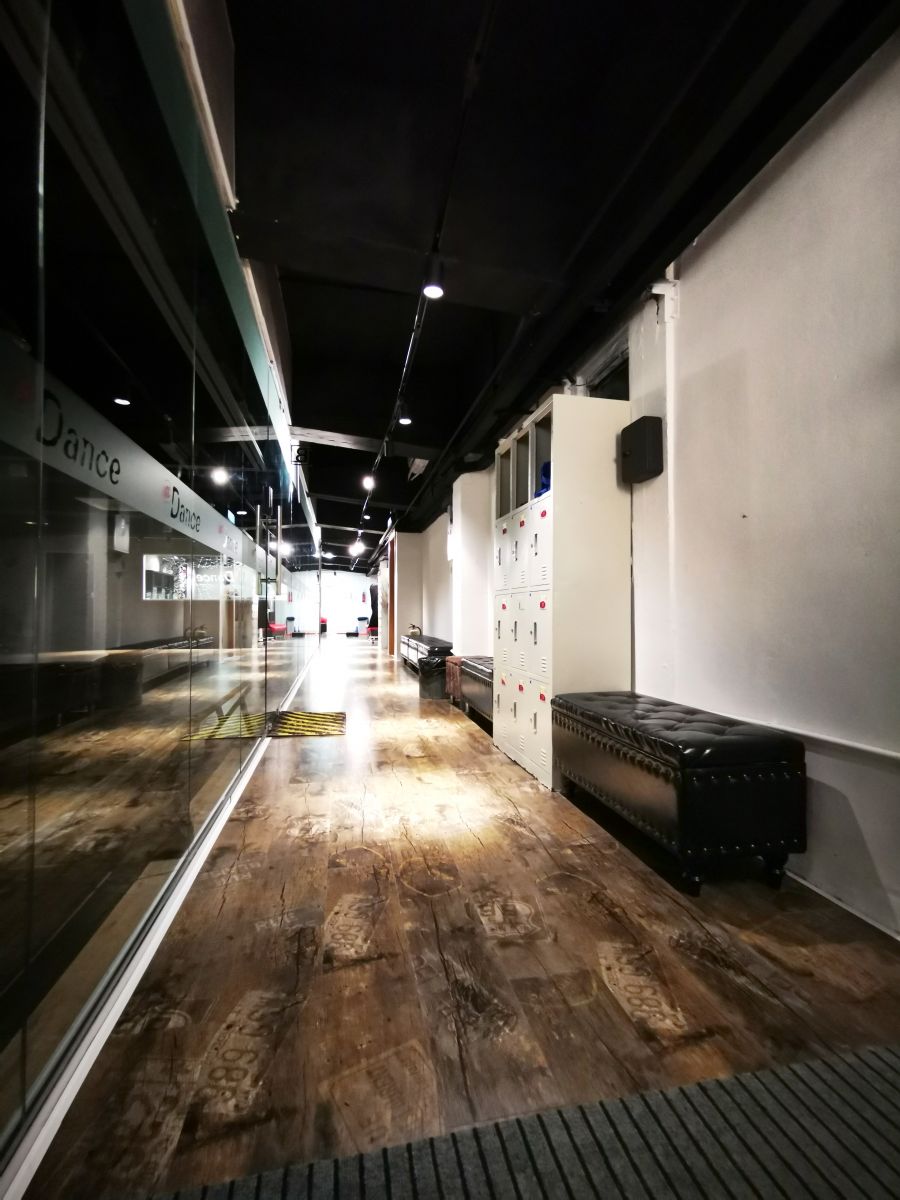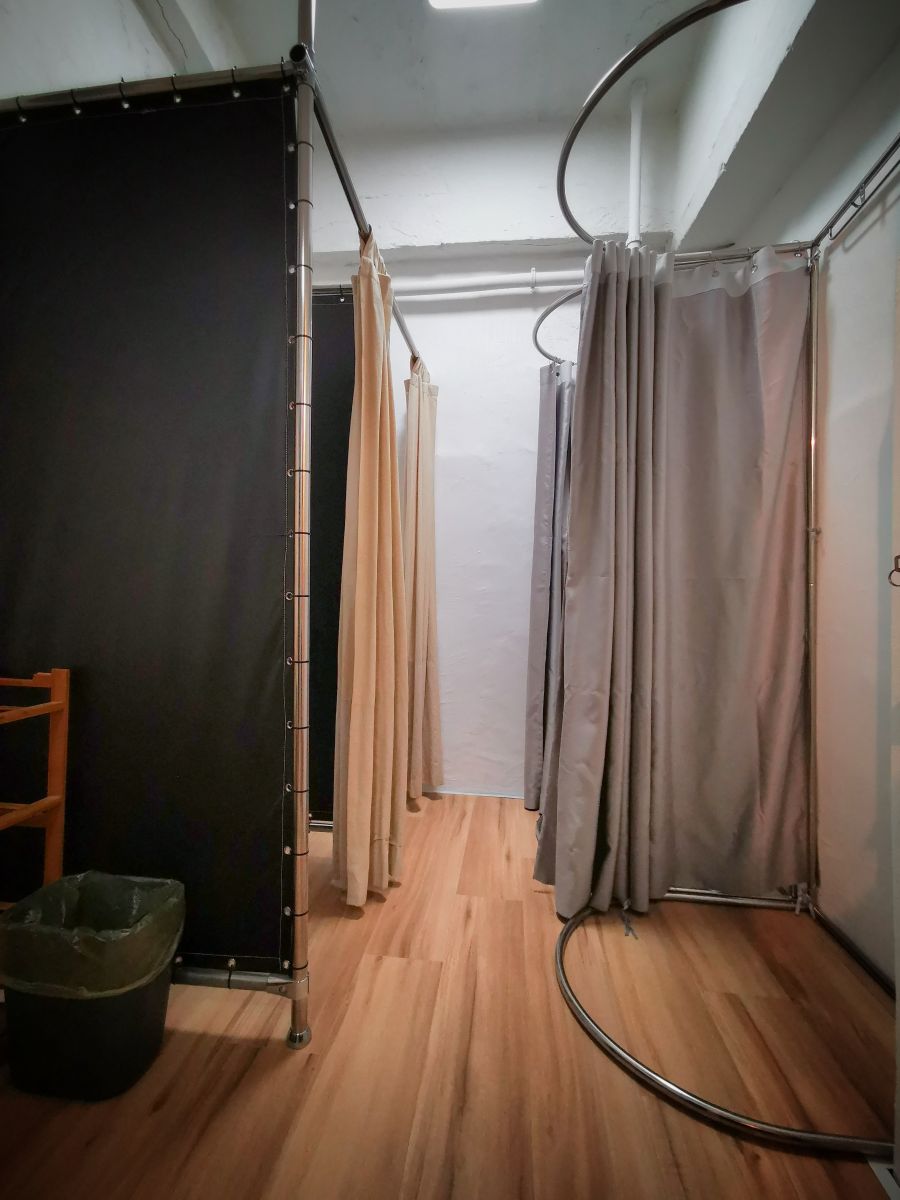 場地使用條件 General Conditions & Regulations
RENTAL PRICE
場地收費*
場地收費以基本 1小時起計,其後可以以半小時疊加租用。
訂場留位以付款作實。
確認收到全額場租之前有機會租予其他人而不會作個別通知。
訂場日期時間一經作實而需要作出改動,按以下附項安排。
如超時用場將按時租一小時起收費。
* 租用作拍攝用途或租用其它設施,費用另議,請與我們查詢詳情(查詢請按此: https://wa.me/85291691428

)
Rental Minimum 1 hour, Half-hour session is allowed afterwards.
Full payment is needed to hold the venue.
Studio rooms will not be hold for anyone until payment received.
Receipt is upon request, please contact our staff.
CANCELLATION FEE
場地取消或變動收費
如租用人無法用場,取消場地租用費用如下:

免費取消:可於用場日期前最少 8天通知 @Dance 取消預訂。

收取50%場地收費: 租用人通知少於 8天或多於 48小時。

收取100%場地收費:租用人通知少於 48小時。
*Cancellation offer may not applicable for discounted-long-term-lease; please contact for individual case.
GENERAL CONDITIONS & REGULATIONS
設施場地使用條件
活動範圍內不准飲食,嚴禁吸煙。
除非事先獲得管理人員批准,否則所租訂設施只可作其指定用途。租用人如擬使用設施進行其他活動,須在租訂設施前獲得@Dance的批准。
租用人不得製作,發布,展示或派發任何與活動有關並含有失實,偏頗,誤導或欺騙性質內容的宣傳資料。
如任何人士於使用土違反香港法例,@Dance 可將其逐離有關場地。在這種情況下,有關租訂會自動取消,已繳費用會被沒收。
所租訂段節/時間結束後,所有使用者必須離開活動範圍,並須同時交還一切租用/借用的器材/物品額外使用場地時間收費作額外基本租金每一小時起計。
如租用人或獲其授權的任何人士在使用場地時,因其疏忽而引起或引致任何人士死亡、受傷、蒙受財物損失或損害,以致有關人士向 @Dance 提出訴訟、申索及要求,租用人須對 @Dance 作出彌償,並須一直為有關彌償負上全責。
All activities in the venue should act in accordance with Hong Kong Law. The studio will not be responsible for actions of the user during the time of the booking.
Any dangerous firearms and illicit materials strictly not allowed in the venue.
Users will be counted as 1 hour base rental fee for overtime usage (15-minute rental time is not available)
Time for venue users' preparation and tidy up are included in the rental time.
Eating and drinking shall not be permitted inside the playing areas.
Smoking is strictly prohibited in sport venues.
All users must leave the playing area when their booked session/hour is over.
The hirer shall be responsible to meet the cost of repairing any damage caused to the facility, and of repairing or reinstating or replacing any equipment, apparatus, fitting, or other property damaged or destroyed (fair wear and tear excepted), stolen or removed during the use of the facility.
The hirer shall not make, publish, display or disseminate event related publicity materials that contain false, biased, misleading or deceptive information.
All injuries to participants or any other party, as well as damage to the facility, must be reported to @Dance immediately

.

Insurance for the use of the studio will have to be provided by the user.
User are not allowed to enter any restricted area or other areas that exclusively for staff only.
@Dance will not be responsible for any accident or injuries or loss or damage of person or personal belongings that occurs during the time of the booking.
Typhoon No.8 or Above / Black Rainstorm Arrangement
場地於懸掛 8 號或以上風球或黑色暴雨警告訊號或發生不可抗力時關閉。
如使用者不能使用場地,可選擇更改租用日期及時間,或要求退款。因應場地使用情況或不定期維護工作或任何其他情況,我們不保證必定可以提供替換時段予以選擇。這個情況下,可安排退還租金。租用人必需在原始預計日計起 30 天內提出退款申請。逾期不作受理。
如情況許可,@Dance 會在取消上述訊號之後2小時內重新開放。
The Venue will be closed on the issue of tropical cyclone signal No. 8. or Black Rainstorm or Force Majeure.
If a confirmed booking has to be cancelled to inclement weather or any unforeseen circumstances in accordance with above condition, the hirer may apply for reallocation or refund of hire charge for the unused session(s).
The Venue will reopen within 2 hours, if situation allows, after cancellation of the Tropical Cyclone Warning Signal No. 8 or above or Black Rainstorm or finished of affected by Force Majeure.
However, @Dance does not guarantee the availability of any suitable session for reallocation, for reasons including but not limited to scheduled maintenance works, prevailing booking situations of the facility or any other circumstances. In such case, refund of hire charge will be arranged. The hirer shall make the application for refund within 30 days, inclusive of the day of the original booking.
如任何人士不遵守使用條件,@Dance 可拒絕其使用有關場地或設施,而已繳費用會被沒收。
@Dance may refuse any person from using the venue if he/she does not observe the
General Conditions & Regulations.
In such event, the booking will be cancelled automatically and the paid fees forfeited.
***@Dance 保留最​終​解釋權,決定權及修改權而不作預先通知。
***@Dance reserve the right of final interpretation, decision and any modification on above terms and condition without piror notice